Auxiliary Unit 229 has been collecting school supplies for children at the House of the Good Shepherd, including having a drop-off box in the Post lounge and another one at Dunham Public Library.
"I already picked up one box because it was full and left another box" at the Post, President Dorothy Bailey noted.
The box will be at the Post until Oct. 12.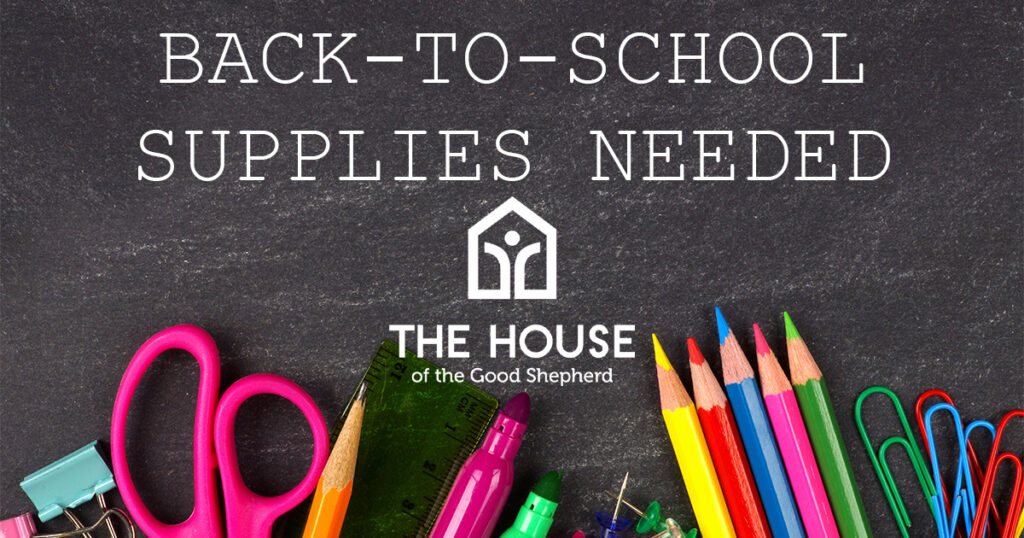 Supplies needed:
Composition Notebooks

Folders

Pens

Pencils

Erasers

Highlighters

Markers

Sharpies

Colored Pencils

Art Supplies

Calculators

Wide Ruled and College Ruled Loose Leaf Paper

Construction Paper

Glue and Glue Sticks

Scissors

Post-it Notes

Headphones
Dorothy's husband, Legionnaire Stew Bailey, has a special connection to the House of the Good Shepherd, established in 1872 to serve orphans and children experiencing disruptive family life. He resided there (along with his younger brother) from age 8 to 12, and as an adult, has been giving back to the organization.
A 1998 Observer-Dispatch profile of Stew as a volunteer noted: "Those four years at the house were crucial for Bailey and his development. He was provided with a much-needed structural environment in which to grow." After his stay, he went home for a few years, and at the age of 18, enlisted in the Air Force. "Once he enlisted, he was surprised by how well he…adjusted to military life."
"'Coming from the House, we were able to adjust really well because we were used to a dorm-room type setting,' he said."
After his four-year Air Force stint, Stew eventually went to work for Tri State Industrial Laundries for 33 years. Once he retired, he started volunteering his time to help children in need.