Utica Post Helps Propel Local Aviation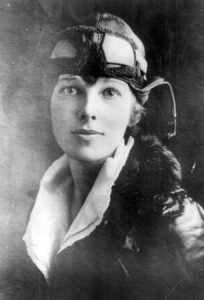 Utica Post 229 had a big impact on aviation history in the greater Utica area, including lobbying for a municipal airport and sponsoring a meeting that featured aviation pioneer Amelia Earhart.
The City of Utica built the Utica Municipal Airport in Marcy at a cost of $250,000 "at the urging of Utica American Legion Post 229," Observer-Dispatch history columnist Frank Tomaino reports in his Feb. 12, 2010 column. The airport, located near present-day Walmart Distribution Center, opened in 1928 and was a hub for aviation enthusiasts until it was replaced in 1950 by the Oneida County Airport in Oriskany.
The old Utica airport boasted several visits by Amelia Earhart, the first woman pilot to cross the Atlantic (1928) and the first woman to fly solo across the Atlantic (1932). Her first visit was in 1928, "when she spoke at the Utica Country Day School (today the site of Wedgewood Apartments in New Hartford)," Frank Tomaino writes in his Jan. 8, 2010 column. "Her sister, Muriel, taught there for several years. That same day, 500 attended a luncheon in her honor in Hotel Utica. Later that year, she attended an aviation meeting at Utica Municipal Airport on River Road in Marcy sponsored by Utica Post 229, American Legion."
"In 1929, Earhart made a forced landing in a corn field in North Utica during a snow storm. Also that year, bad weather forced her to land at the Utica airport, and for several hours she chatted with pilots and mechanics there. She visited the airport again in 1931."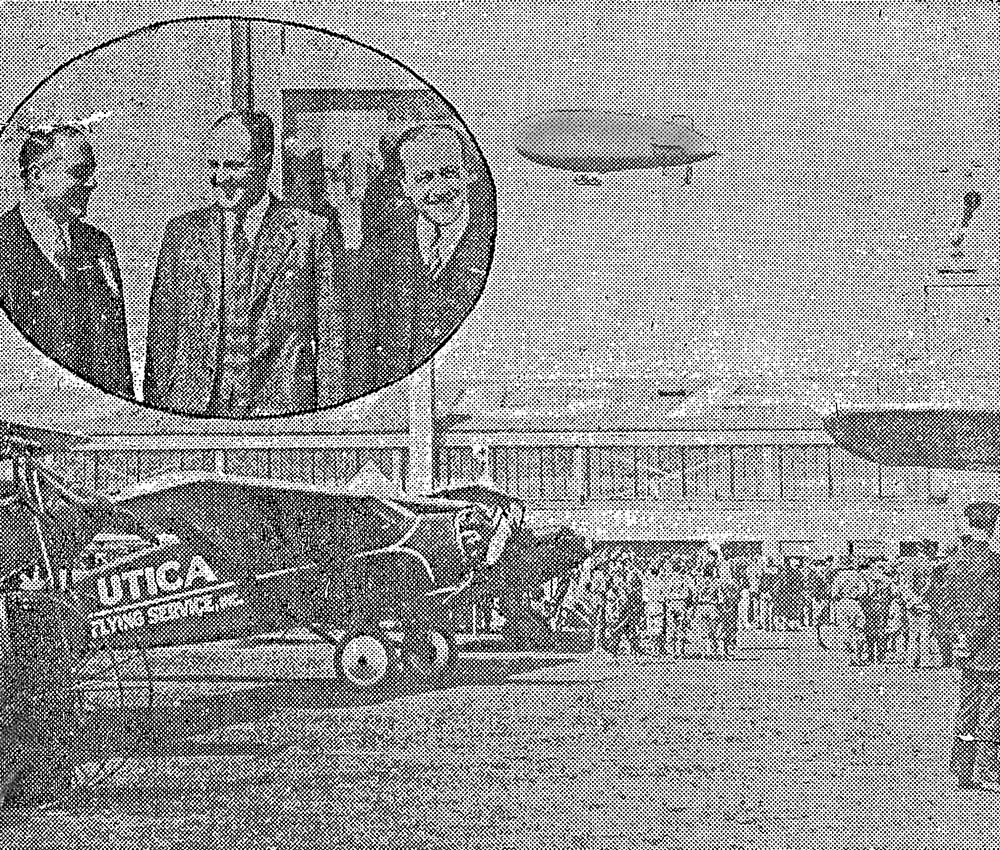 This 1929 Utica newspaper photo shows the celebratory dedication of the Marcy airport. A throng of 15,000 spectators arrived (many armed with 50-cent admission tickets sold by The American Legion's Utica Post 229). More than 750 alone dined at a special luncheon in the hangar.
The sun that "crept from behind clouds", as the Utica Observer-Dispatch reported, spotlighted a truly glorious celebration as aviators, citizens and local, state and federal officials converged on Marcy on Sept. 27, 1929 to formally dedicate the Utica Municipal Airport. The airport actually had opened over a year earlier, when the area's first airmail arrived on June 1. But finishing touches to the air strip, the construction of a $45,000 hangar, and the heady potential of air travel meant the area could plan a proper celebration.
Armed with World War I veterans who saw aviation linked to the area's growth and future, Utica American Legion Post 229 and its aviation committee proved to be the catalyst. They worked with Utica Mayor Fred J. Rath's administration, which came up with $250,000 to acquire and develop the 354-acre plot ("on the Utica-Rome highway west of the Marcy division of the Utica State Hospital", which today is the site of the Walmart Distribution Center).